𝕲𝖆𝖑𝖑𝖊𝖗𝖞
Here you will find a small selection of our work. Of course, we also offer other styles and motifs. Don't be shy to ask!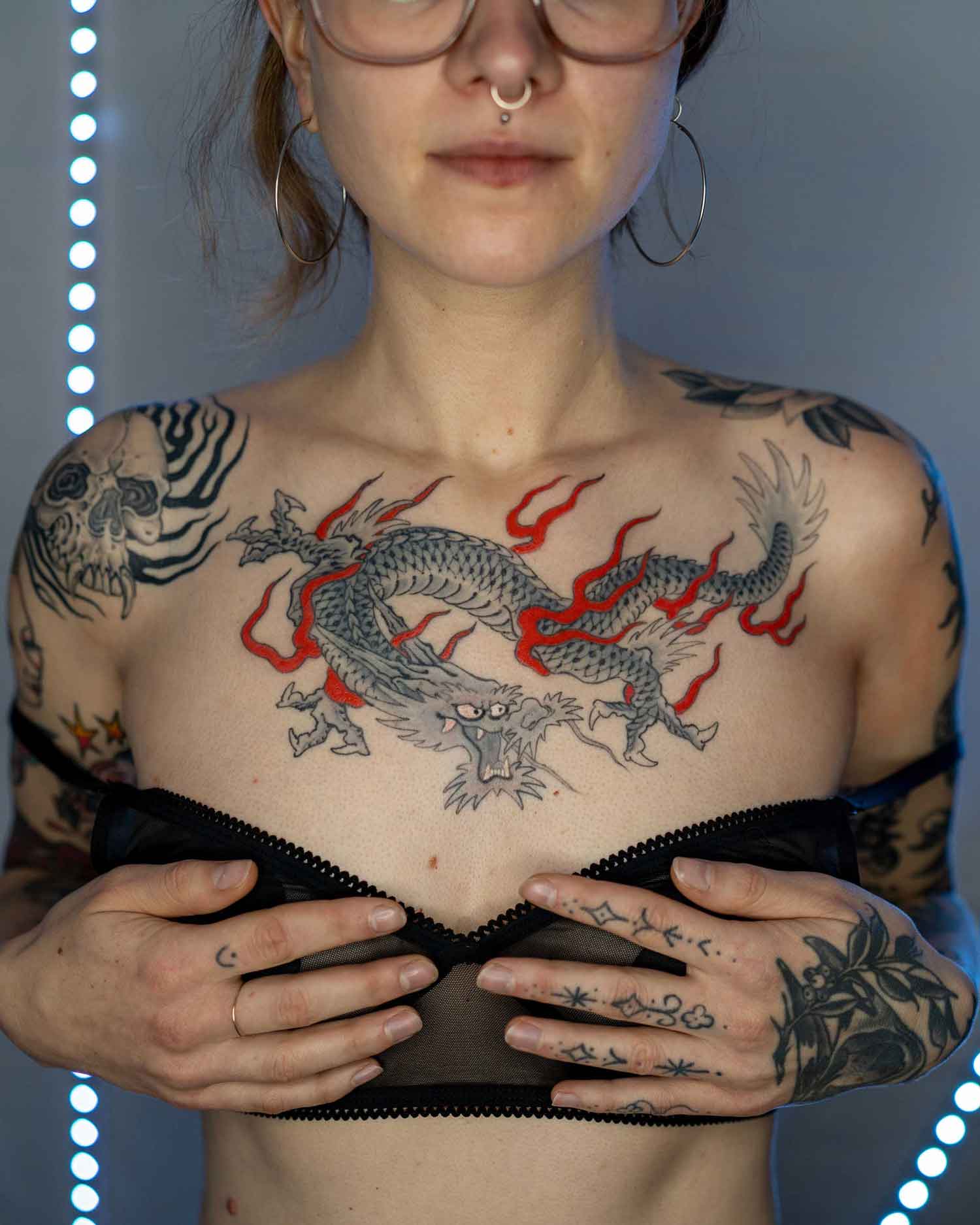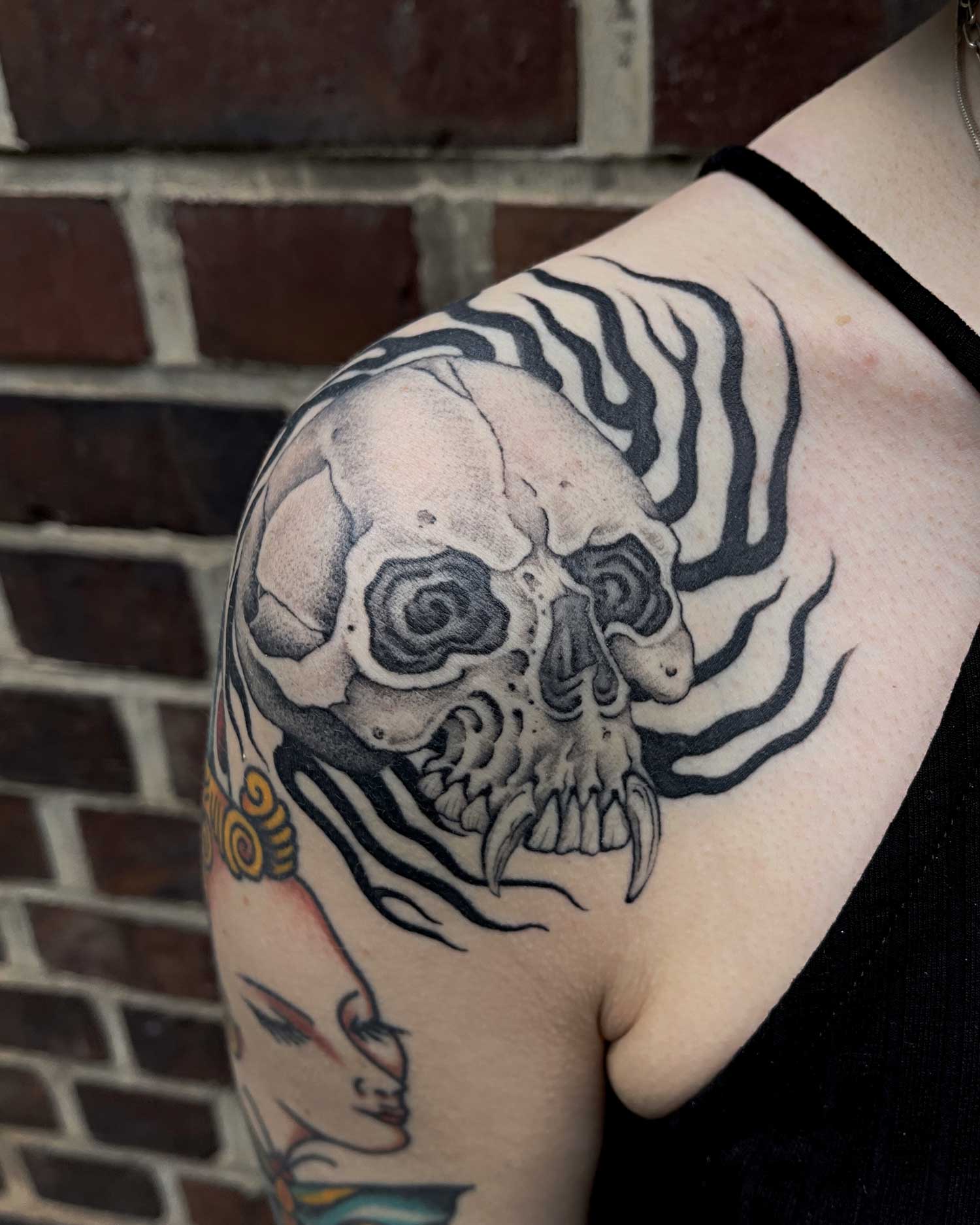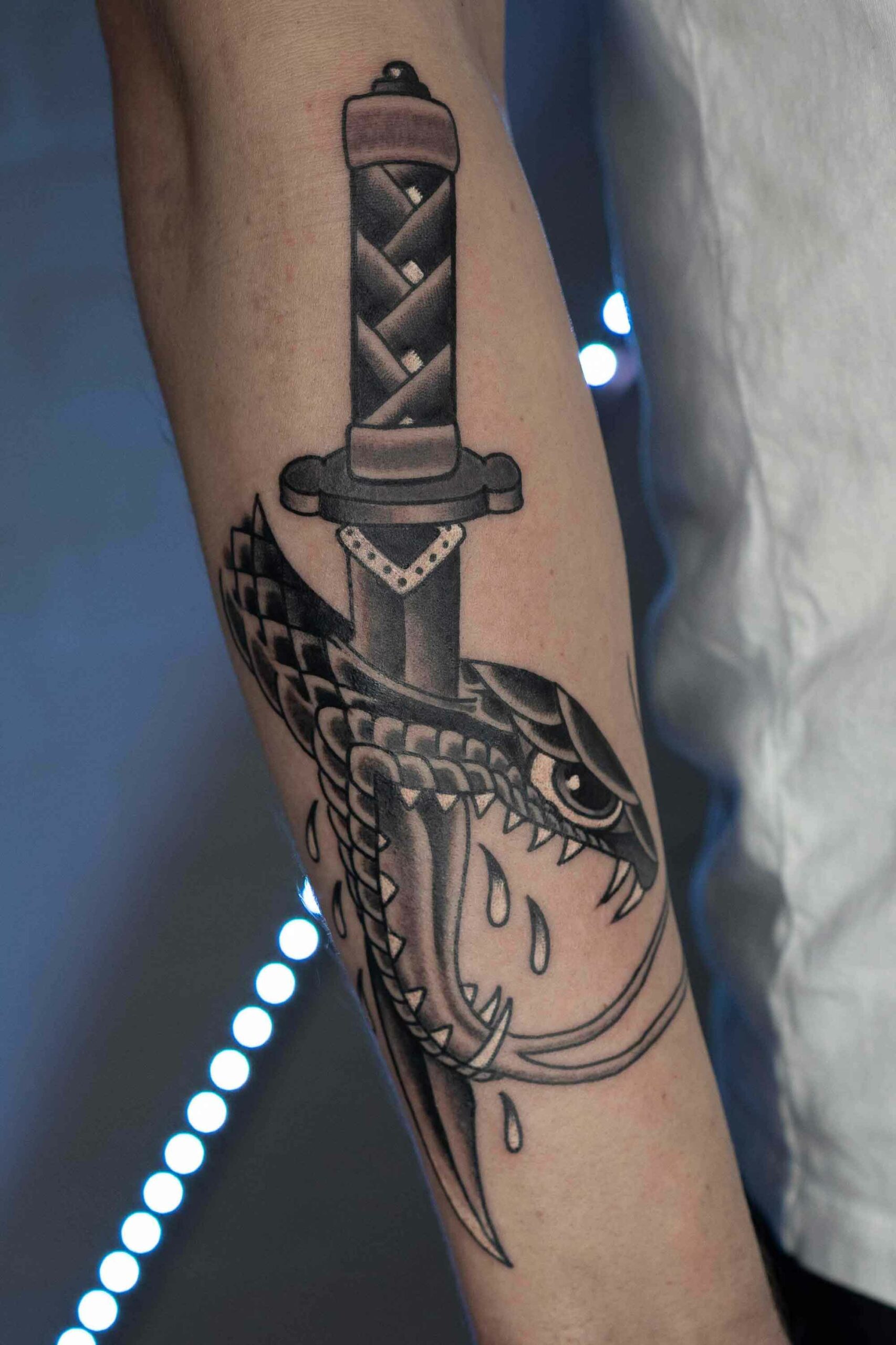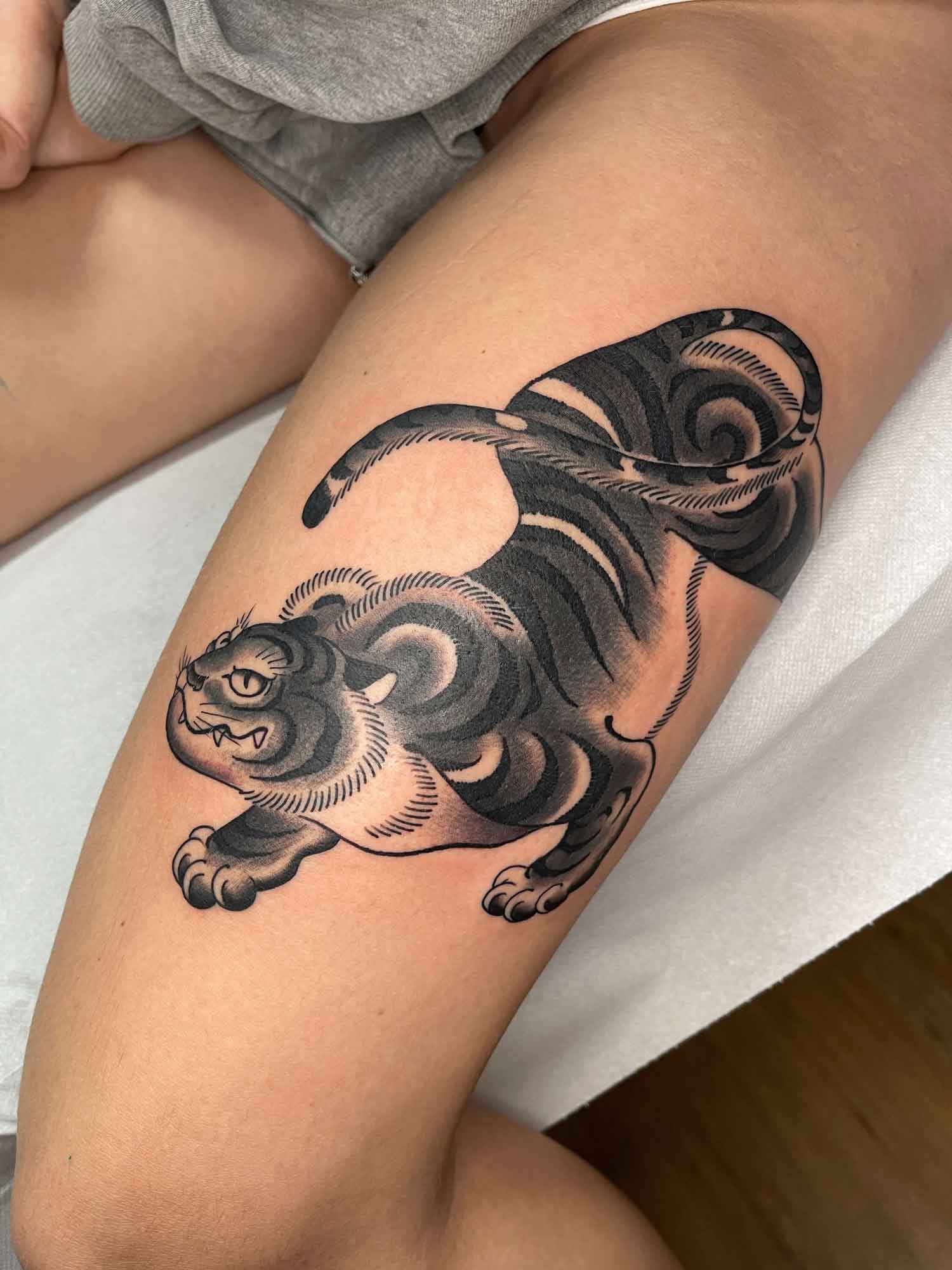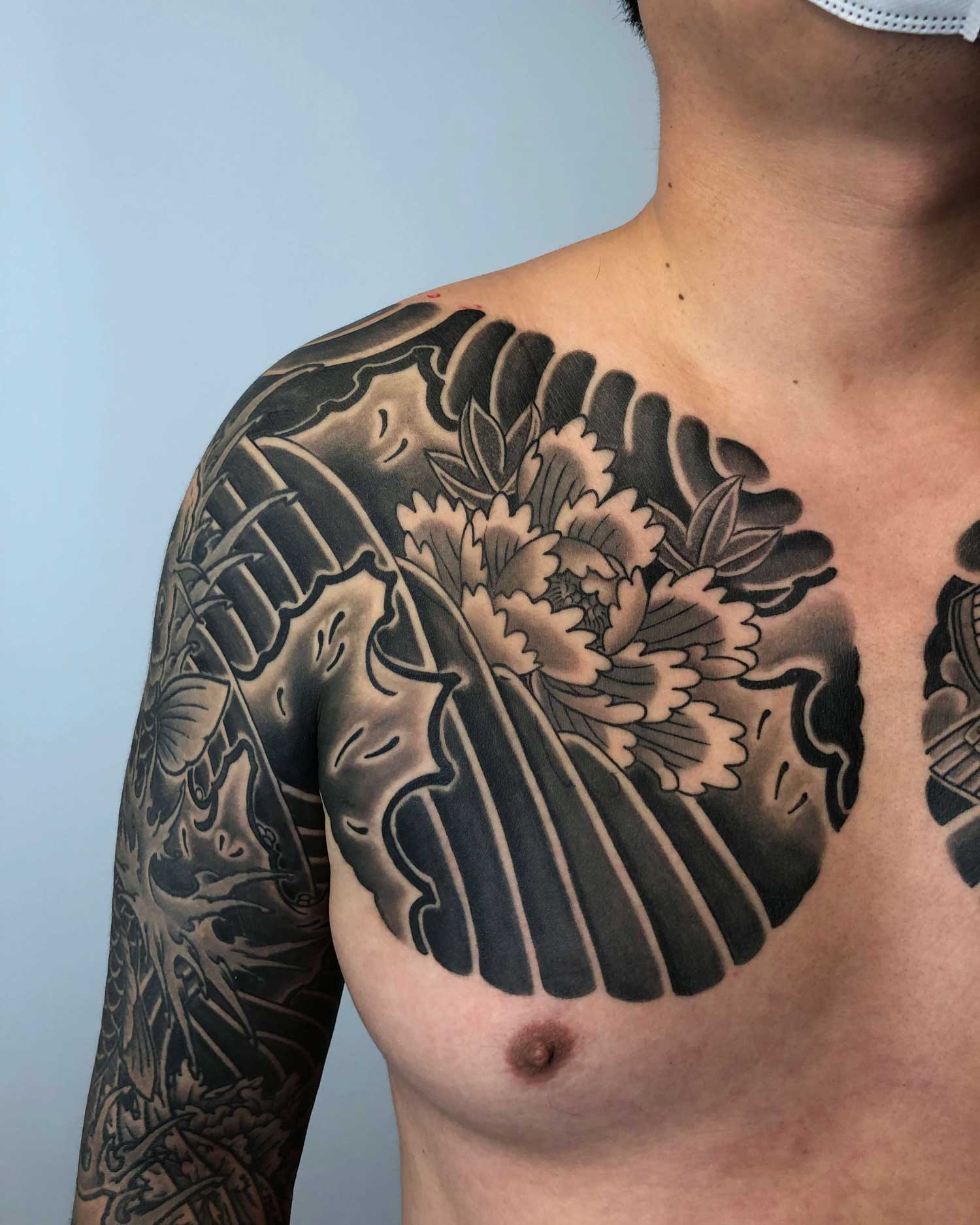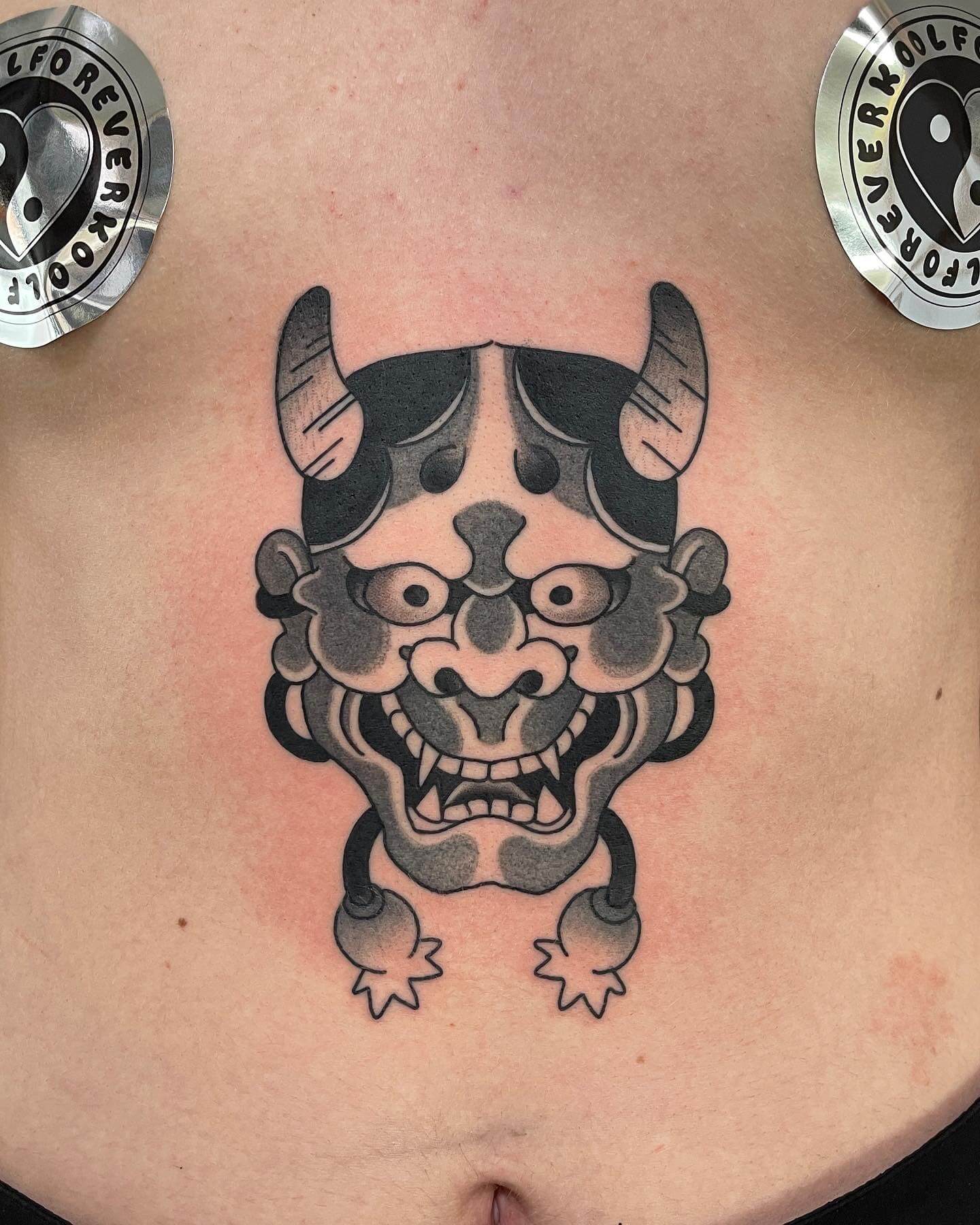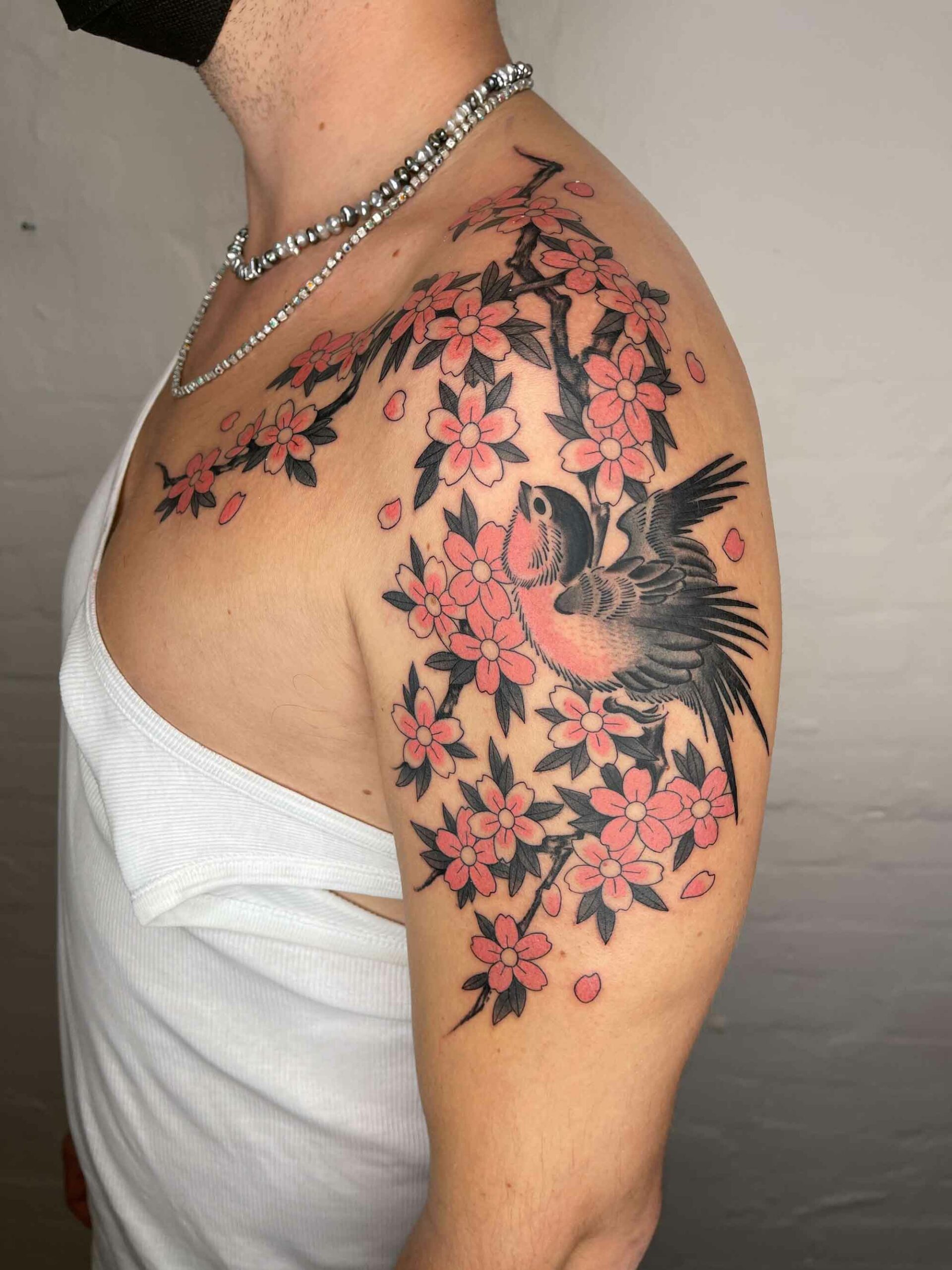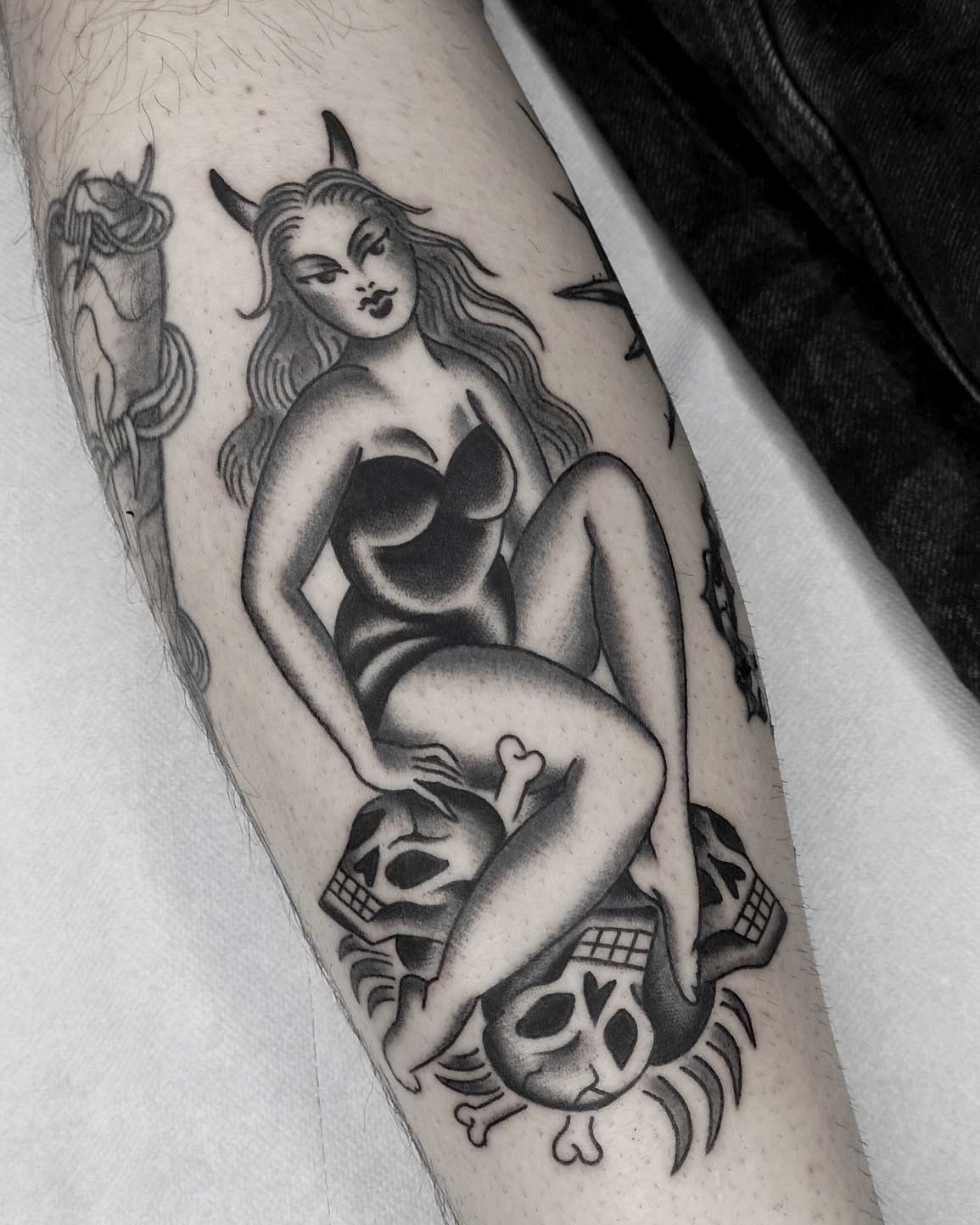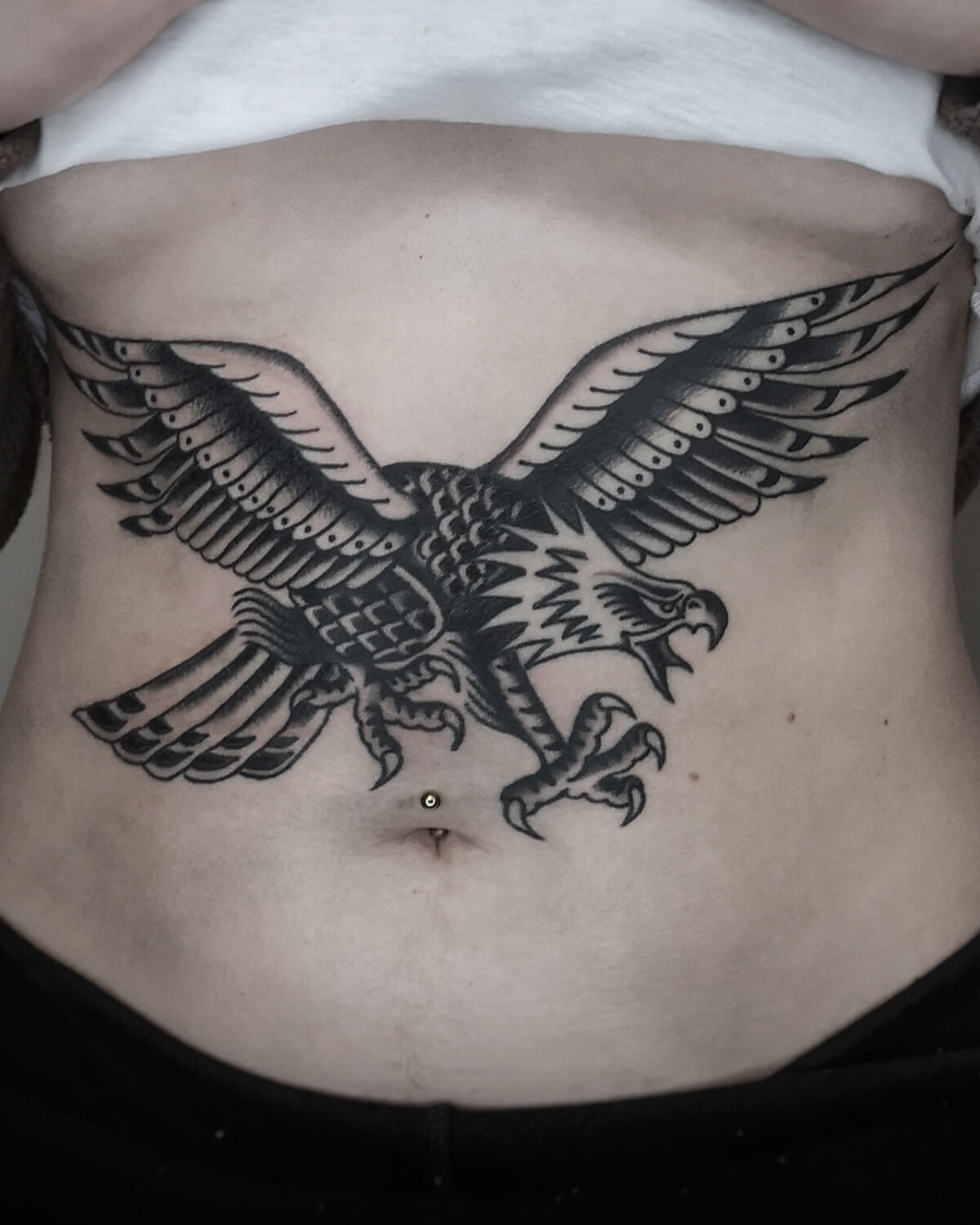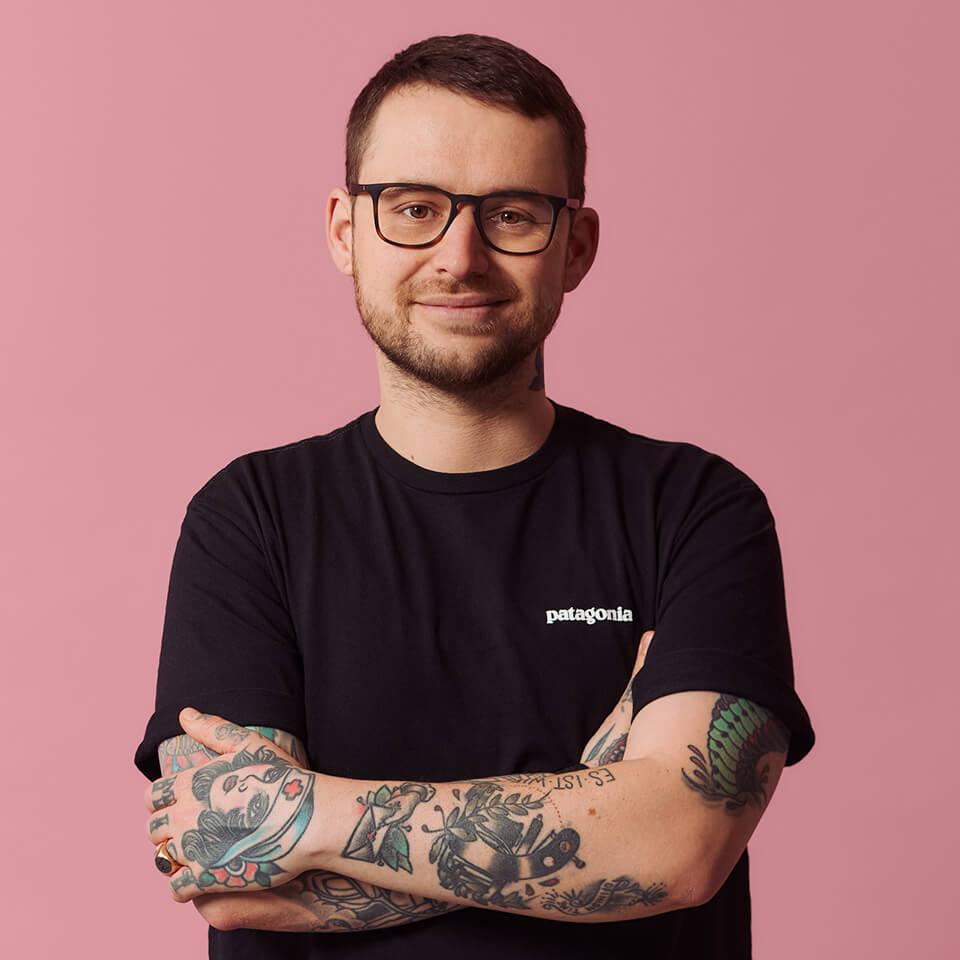 Sebastian Winter
Born in the delta of the Rhine and Neckar, Seb began tattooing in 2010. After working at various stops in Germany and abroad, he settled in Hamburg in 2014. In 2017 he opened his own studio, Kool Tattoo. 
His work focuses on Western and Japanese tattooing,
However also feels comfortable with Fineline, Dotwork and Co. and is happy to develop new ideas together with his potential clients. When Seb is not drawing or tattooing, he devotes himself to painting.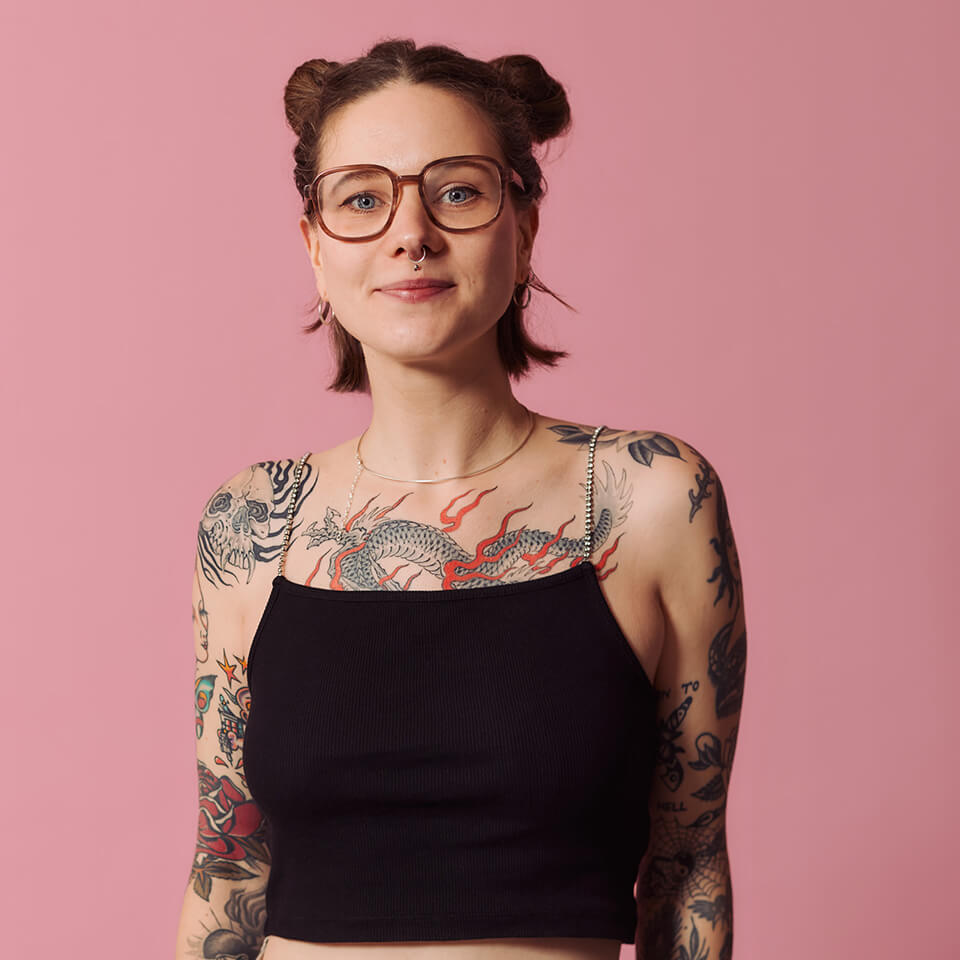 Sina Hainzl
Born in the heart of Europe, Frankfurt am Main, Sina moved to Hamburg in early 2012. After completing her studies in Illustration, she gained initial experience in various international tattoo shops and later joined Kool Tattoo in Summer 2018. Her tattoos are inspired by western traditional, as well as 80's and 90's motifs which she adds her own humorous spin to. Both fineline lovers and fans of of powerful colorful tattoos are in good hands with her!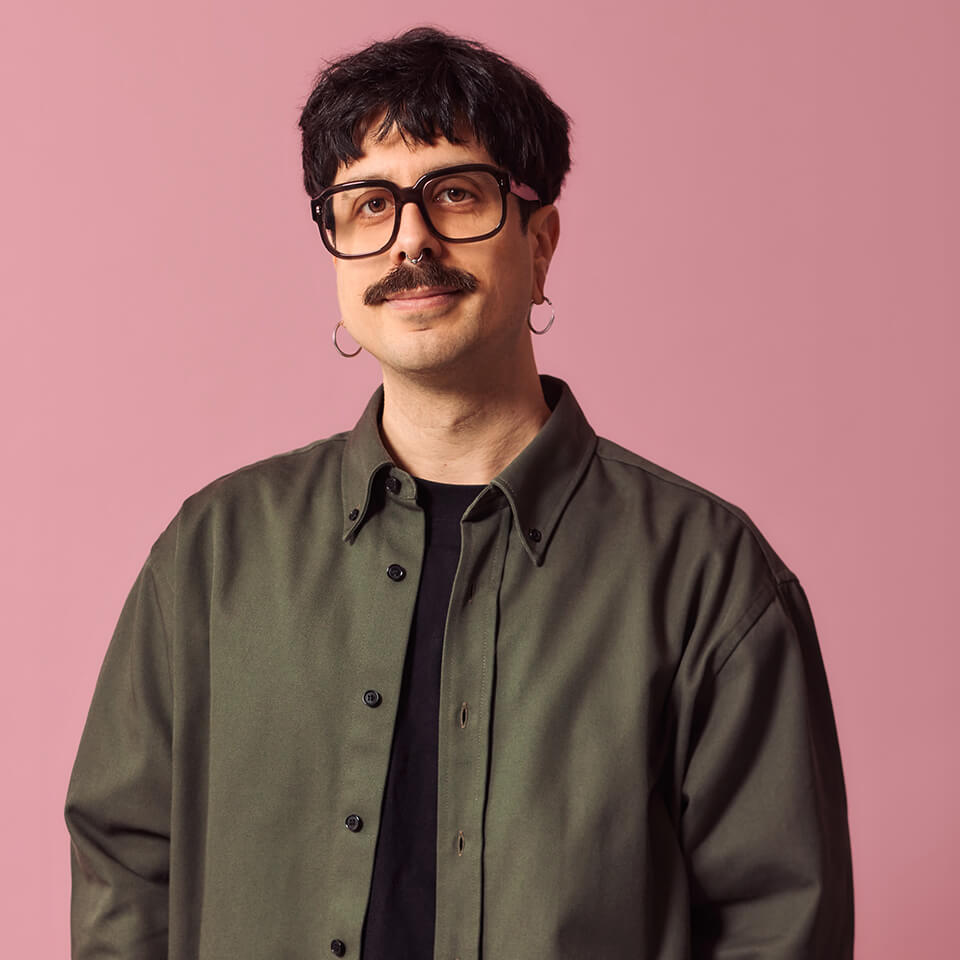 Bizzo
Bizzo San's fascination with Japanese art began at an early age and became his greatest passion. In 2019 he fulfilled his dream and moved to Asia to be able to study Japanese tattooing and way of life. There he learned to combine strength and delicacy in his art which is the foundation of his tattoo work. His focus is on Japanese traditional design, at the same time he is open to any individual and unique idea.
Kool Tattoo is located in the heart of the historic Kontorhausviertel (UNESCO World Heritage Site) in Hamburg's Altstadt. The stations Mönckebergstraße (U3) and Steinstraße (U1) are about a three minute walk away. We are only a five minute walk from Hamburg Central Station, where all S-Bahn, U-Bahn lines, and most HVV bus lines stop. The central bus station (ZOB) is about 10 minutes away.
Business Hours:
Sunday – Wednesday – by appointment
Thursday – Friday – 12 – 18
Saturday – 12 – 16
𝕭𝖑𝖔𝖌
Here you will find background information about our work and more.
Some posts will be English, some in German. We're a multilingual shop!
You will see your design at the appointment. We plan enough time for your appointment to discuss size, placement, and any minor changes you wish to make. We will explain the tattooing process in advance and we will discuss the aftercare in detail. In addition, we have written aftercare instructions for you to take home.
To make an appointment it is best to write us an email via our contact form and we will get back to you within a few days. For any other questions, feel free to give us a call or text on WhatsApp or you can spontaneously drop by during our opening hours. If you are far from Hamburg, we are happy to make a consultation over phone. Our waiting times can vary from a few days to several months. If we have the capacity, we also have time for your spontaneous ideas at short notice, often on the same day. Give us a call in advance or simply drop by!
Come relaxed and well rested. Feel free to bring some comfort food and look forward to a good time!
During the consultation we will give you a price range for your tattoo. The exact price is determined by size, time and effort. We reserve the right to charge a deposit, which will be part of the final price. In case of cancellation less than 72 hours before the appointment or in case of no-show, the deposit will be forfeited.