18.11.2023
The girl with the dragon tattoo
This was one of my favorite projects of my entire career so far. Awesome subject, awesome customer, very good times.

Due to various delays it took a little over a year to finish it. But now all healed and settled I`m very happy with the outcome.
If you like what you see…head over to the contact form. When it comes to dragons your pushing at open doors!
Unfortunately Instagram decided a female body in underwear is violating their strange  morals and threatened to delete my account if i would not remove the post…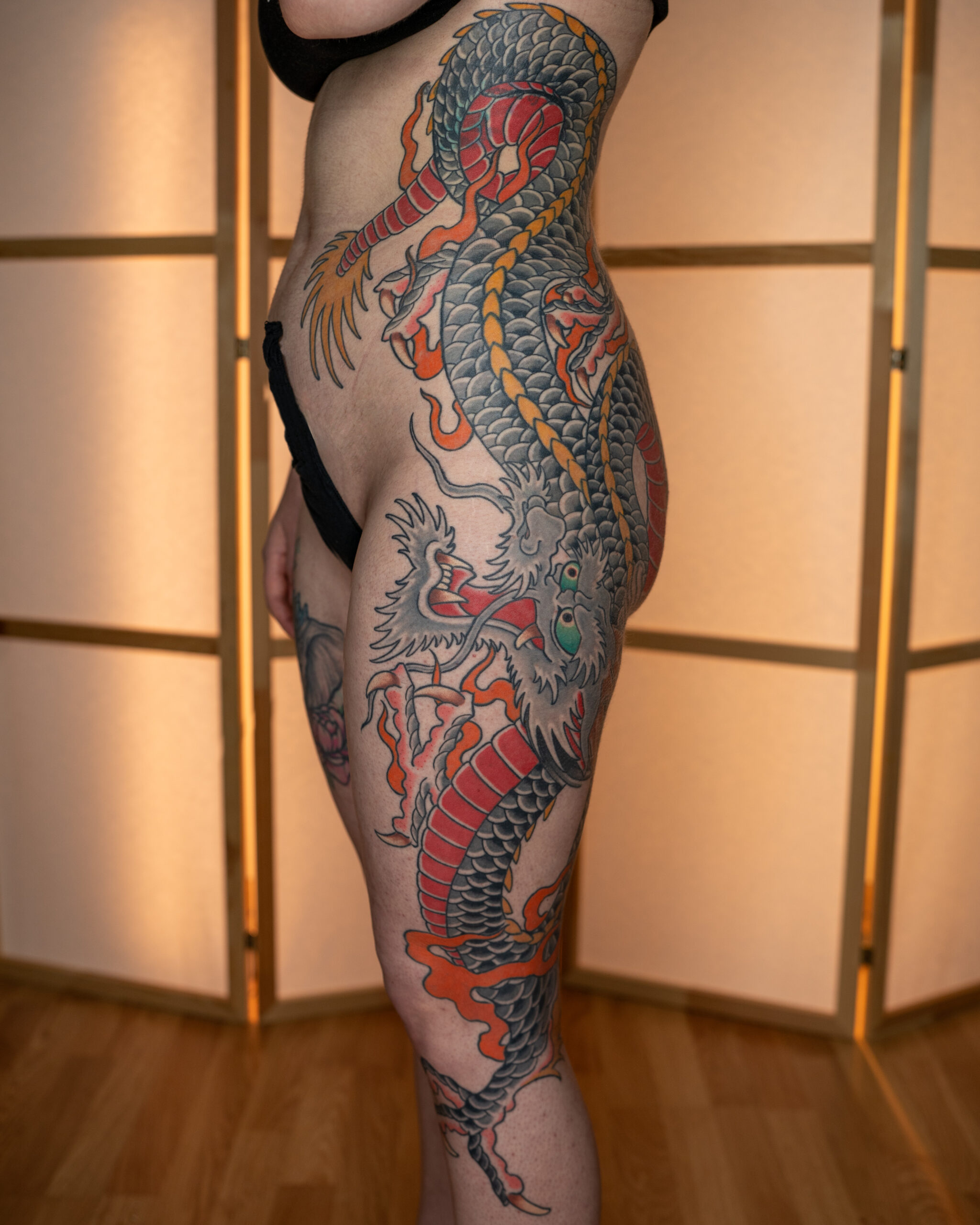 𝕭𝖑𝖔𝖌
Weitere Neuigkeiten aus dem Hause Kool.